New church Organized! "House of David Full Gospel Fellowship"
November 11, 2011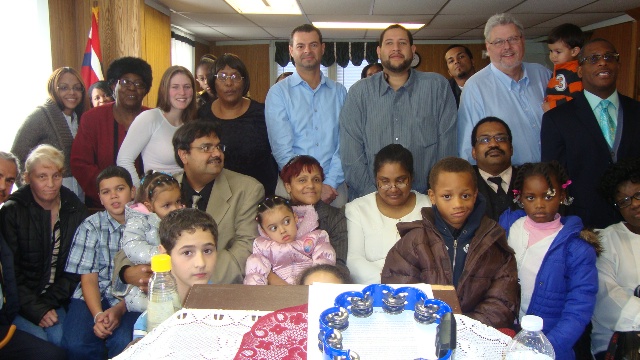 House of David Full Gospel Fellowship
(previously New Castle Mission)
On Sunday, October 30th a new church was organized in the Mid-Atlantic Region. The New Castle Mission was organized with 25 members.
The moderator, Regional Overseer Leroy Greenaway gave a brief overview of the Church of God of Prophecy worldwide. "We are a Bible believing and practicing church - there is a covenant of obligation for membership".

After reading through the teachings of the church, and outlining a brief synopsis of the Church's beliefs. Twenty-five people raised their hands for membership and became covenanted members of the Church of God of prophecy. The senior pastor is Pastor Zackery Madric and associate pastor, Pastor Alfredo Gonzales.
We give God the glory for this new and multi-racial congregation in the Church of God.
Back